Exquisite corporate printing services from CNUK Print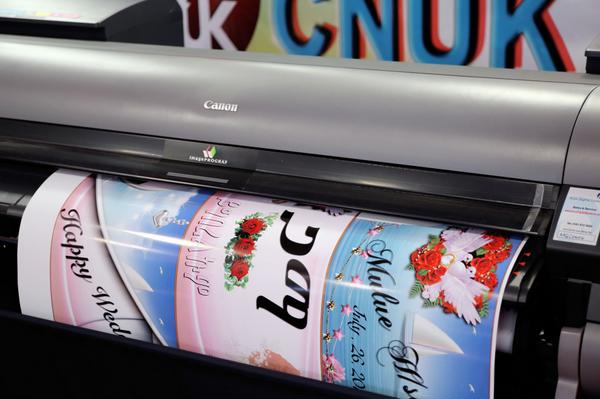 If you want to experience quality printing like never before, CNUK Print will delight you tremendously. By offering same day printing services and delivering the prints to your preferred location, we've completely reinvented the way printing is done. Corporate printing can be a burdening task. A company might require tons of high-quality prints over a short period. While most companies would opt to complete the task as quickly as possible regardless of the quality, we go against the grain by ensuring that each print is as good as the previous one. We have only best printers in the whole of Europe.
Our vast array of services
We have vast printing experience which allows us to determine exactly what our customers need. Our corporate printing includes a broad range of business packages, all tailored to accommodate the unique needs of each business. Time is an essential factor in marketing. We therefore keep our machines running at all times to ensure that your required prints are produced whenever you require. Printing is not only a job to us, it's also a personal affair. Our trained staff consult intensively with you and help you create the designs you envision. We also make corporate printing fun.
We also have an incredible team of graphic designers who are committed to helping you achieve any print design you need. We offer all existing kinds of printing services. These include business cards, menus and brochures. Each item we create is unique and specially tailored to meet your requirements. We also offer low-cost corporate printing to ensure your pocket is not upset. The cost of printing quality business cards varies from ₤13 to ₤17 while booklets cost from ₤59 to ₤397, depending on the size. We also print fliers, bookmarks and scratch cards at an incredible price.
Our wide variety of services are unique to fit your individual needs. We put a great degree of precision to perfect each business card, leaflet or flyer we make. We only use high-quality materials to create these products such as silk for your flyers and business cards. If you want your products laminated or uncoated, inform us and we'll design it according to your specifications. We don't rest until your product looks perfect and leaves you with a delightful smile. If you desire an outstanding poster or engaging print that conspicuously sets you apart, contact CNUK Print using the number 0161-260-0365.
Our diverse corporate printing services also include designing and printing credit cards, folded flyers, scratch cards, CD packaging, clothing and work wear. We print any item you need printed, regardless of size or shape. If you've just opened a new restaurant in your cul-de-sac, we could help you design a gorgeous menu for that extra edge. Pads and note blocks are one of our specialties. They're very affordable and cost from ₤2 each. In addition, we design key rings, ice scrapers and bottle openers. With such a diverse selection of services to choose from, trust us to deliver exactly what you desire. Visit our website: www.cnukprint.com for more information about our corporate printing services.

If you have any questions please contact us via phone or email!
Email: info@cnukprint.com
Phone: 0161 260 0365